Under HIPAA's Privacy Rule, ELATE-RCM PVT LTD falls under the extension of Business Associate. A Business Associate (BA) is any person(s) or entity, which performs a function or activity on behalf of a Covered Entity (CE) and involves the use or disclosure of Protected Health Information (PHI).
We, at ELATE-RCM PVT LTD are very serious about compliances. We have undertaken various steps and designed our process to ensure the same. Our entire network is much secured. All clients' office records are kept behind a secure firewall and all electronic claims are securely encrypted for transmission. Your privacy and security are given the highest priority at ELATE- RCM PVT LTD.
ELATE-RCM PVT LTD is compliant with Medicare, HIPAA and HITECH requirements. Our stringent adherence to PHI and confidentiality affords you the ability to meet regulatory requirements.
We are fully compliant with all of the HIPAA requirements and standards. Plus, we are knowledgeable and up-to-date on all the frequent updates of the Healthcare Industry.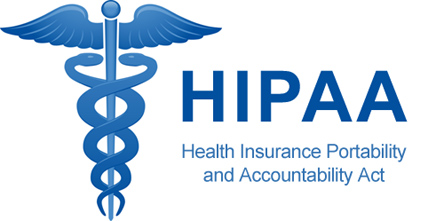 Techonology And Infrastructure
The infrastructure has been built to provide a superior working environment and provide world-class service to our customers. The center has been built to international standards with the what is kidney damage and the latest operations and technology infrastructure and modular technology environment, which helps integrating with versatile client platforms. A robust private telecom network spans across our international hub and services delivery locations to form a secured global backbone.
Security and Confidentiality
Within the HIPAA compliance requirements there's the Technical Safeguards and its 5 standards, the Physical Safeguards and its 4 standards, and the 9 standards of the Administrative Safeguard. There's Access Control, Audit Control, Integrity questions, Authentication Controls, Transmission security rules, Facility Access questions plus a whole lot more.
Enterprise Access System for Employee Login
Network and Windows Login, PC 'locking'
Secure Remote Access (VPN)
Single sign on to enterprise and desktop applications
Employees sign confidentiality and Non-Disclosure Agreements.
Work Station Security
Wide security management with administrative auditing, reporting, and monitoring facilities will secure data at every stage.
Workstations are secured individually by Anti-Virus Protection and Back-Up Drive Manager
Redundancy
Internet Redundancy
Leased Line Connectivity with two Individual ISPs
Broadband Connectivity
Workstations are secured individually by Anti-Virus Protection and Back-Up Drive Manager
We strive hard to revert back in 24 working hours & answer all your queries.